Our Martial Arts Training Facility is fully matted complete with conditioning area and running turf conveniently located at     #2150 – 1368 Kingsway Ave, Port Coquitlam, BC.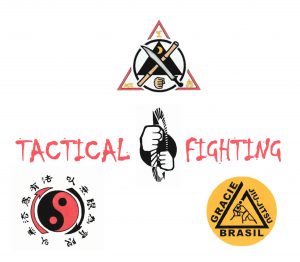 Our Goal
You will learn skills to be street conscious and protected.
Increase awareness, self-esteem, self-confidence and alertness.
Improve cardio fitness, coordination and timing.
Reduce weight and stress.
Physical conditioning specific to martial arts training.
Join the Team
The adults program is designed to build athletic qualities geared towards street survival.
The self-defense skills incorporate training methods and concepts from 28 different martial arts ranging from boxing to kickboxing to trapping and grappling for the empty hand portion and weapons training for life threatening situations.
This allows one to adapt to any situation with many ways, not just one.
Instruction
Our environment maintains a safe and positive atmosphere where learning is fun.
Warm up to develop motor skills and build overall fitness, ranging from flexibility and strength to coordination and timing drills.
  Specific skills are taught; you will learn about the different ranges of attack, primary targets on your attacker and how to use the natural tools on your body for offence and defensive tactics.